---
13 December 2022: All NAS staff move their offices to NAS studiorum.  

1 December 2022: The acting director moves his belonging into the new director office at 22.00 this day.  This is the first moving-in to the NAS studiorum by NAS staff.  

29 November 2022: Final inspection meeting for NAS studiorum construction delivering

24 November 2022: Dr. Sodchuen Wiboonsake and Professor Edouard Berge

Manoukian elected as "NAS Honorary Fellows"

16 November 2022: NAS' Ph.D. program in Theoretical Physics and Natural Philosophy is approved by Mahidol University Council. The "NAS White Stand" banner is installed and completed today.
11 November 2022: Announcement of Newton Society Prizes for Khaothong Pitthayakhom School Students [2022-1_ประกาศรางวัลนิวตันสมาคม] รางวัลนิวตันสมาคมประจำภาคเรียนที่ 1/2565
24 October 2022 : Launching of September Physics Gang website
 20 October 2022 : NAS Cosmology Hand-on Discussion which is a fortnight event by NAS cosmology group kicks off today. In the event, speaker presents progress on his/her research before the group members.

20 October 2022 (15.00-16.30):  บุรินทร์ กำจัดภัย  รก.ผอ. NAS  เข้าเยี่ยมคาวระ ผศ. ดร. ปรีชา ศรีเรืองฤทธิ์ อธิการบดี มหาวิทยาลัยราชภัฏเพชรบูรณ์ และ ดร. อาทิตย์ หู้เต็ม มหาวิทยาลัยราชภัฏเพชรบูรณ์  ในการเสนอการสนับสนุนการจัดตั้งกลุ่มวิจัยฟิสิกส์ทฤษฎีเพชรบูรณ์ และการให้ มรภ. เพชรบูรณ์ เป็นสถานีหรือ hub การฝึกอบรมของโครงการฝึกอบรม Fest School  ของเครือข่าย September Physics Gang โดยผลการหารือได้ว่าทาง มรภ. เพชรบูรณ์ ยินดีร่วมมือทางวิชาการในกิจกรรมดังกล่าวไปแล้วนี้ในระยะยาว




Prof. Burin Gumjudpai, NAS acting director paid a visit to Assist. Prof. Preecha Sriroangrit, acting president of Phetchabun Rajabhat University (PCRU) to discuss NAS's academic support on setting up Phetchabun Theoretical Physics Group and to propose to PCRU to be training station of the September Physics Gang. PCRU accepts in cooperation of both issues.   

15-18 September 2022:  NAS Research Workshop 1 @ Uthai Riverlake  [Program_NAS Research Workshop 1] [Participants_NAS Research Workshop 1]

1 September 2022:  Masroor C. Pookkillath joins NAS as our first postdoctoral research fellow.

1 August 2022: Thiti  Sirithanakorn joins NAS as a lecturer.

16 July 2022: Burin Gumjudpai founds "Newton Society" of  Khaothongpittayakhom School's teachers and students.
5 July 2022: NAS Channel launched on YouTube platform!
1-3 July 2022: NAS runs its first NAS Academy on Paradigms of Physics "Part I of the Certificate of Paradigms Studies in Elementary Physics" [VDO Clip on YouTube] Pass lists of the "Part I of the Certificate of Paradigms Studies in Elementary Physics"  รายชื่อผู้สอบผ่านตามหลักสูตร ส่วนที่ 1 ของประกาศนียบัตรกระบวนทัศน์ศึกษาในฟิสิกส์ขั้นต้น  5 รายจากผู้เข้าสอบ 15 ราย 🎉

2 July 2022, morning (during the first NAS Academy on Paradigms of Physics-1-3 July 2022), the little blue (our portable NAS logo light tablet, our first NAS logo sign) arrived NAS 1.

25 June 2022: NAS's recruiting of two Postdoctoral Fellowships in Cosmology or Complexity  (detail)    

23 May 2022, 14.00-16.30 Prof. Burin Gumjudpai paid a visit to the dean of science, the head of physics department and senior staff members of Mahidol University in Bangkok.  

8 April 2022 (16.10-16.20): Prof. Burin Gumjudpai gives an inaugural address "Energy versus Value" at Vashudhev Kutumbkam-3 (The Third Virtual International Conference "Entrepreneurship, Research and Innovations for Environmental Sustainability and Planetary Health" organized by Research Cell, Bhagini Nivedita College, University of Delhi on the occasion of World Health Day (April, 07-08, 2022). At the same conference, Dr. Pradeep Bhadola, NAS lecturer,  also serves as a chair judge of the conference.



24 Dec 2021 (10.00-12.00): Professorial Inaugural Lecture (1.30 hour)
Burin Gumjudpai delivered his professorial inaugural lecture on "cosmic dark energy and physics of economy", which was held on December 24th, 2021 at Ekatodsarot Seminar Room 210, Ekatodsarot Building, Naresuan University. The event was live broadcasted on IF Channel on youtube.

10 Nov 2021: NAS 2 furniture are relocated to NAS 1 in Science Lab. Building. NAS is now running only at NAS 1 temporary office.  

28 Oct 2021: Mahidol University awards a 5 million THB-Multigeneration Research Cluster grant to NAS researchers. Led by Burin Gumjudpai, the 3-years grant (2021-2024) will enhance

research capacity in cosmology, field theory and complexity theory.

 14 Oct 2021: NAS is now recruiting "a General Administrator". The post is advertised here.  
17 August 2021: 17.00-18.00 NAS Cosmology Journal Club Season 1– first talk by Candrasyah Muhammad (RGJ ASEAN Scholar) kicked off online!
2 August 2021: The King Rama X has a royal command appointing Burin Gumjudpai as Professor of Theoretical Physics, retroactive  from March 2019 [news in thansettakij]
30 July 2021 ฺ(13.00-16.00) Burin Gumjudpai on Forum Talk: Research Network Strategies organized by Mahidol Faculty Senate (online)  เสวนาวิชาการ กลยุทธ์ด้านทุนวิจัยและการสร้างเครือข่ายวิจัยเพื่อสร้างงานวิจัยคุณภาพสูง จัดโดยสภาคณาจารย์ มหาวิทยาลัยมหิดล (more information)

30,31 July 2021 (Fri-Sat) 2021 NAS-IF Joint School on Theoretical Physics @ IF Naresuan University and Online

16-07-2021 NAS Thai name for "studiorum" is changed from อาศรมวิชชาลัย to สิกขาลัย.

12 July 2021

First lecture of the first NAS PhD course

, classical dynamics, was given at 10.30-12.00 by Burin Gumjudpai at the MUNA Sci Lab Complex's right court in front of NAS 1 room. This is proceeded by the 

First Khaothong Seminar Series 1 no. 1

 kicked off by Burin Gumjudpai on "Nature of Theories". The opening of the seminar was honored by the speech given by the vice president of MUNA campus and senior MUNA faculty members. Academic terms are announced in the seminar to be dubbed,  1st term: Dirac's term | 2nd term: Sciama's term | Summer term: Boltzmann's term.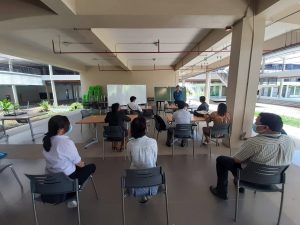 3 June 2021 Faculty members began to use the space in NAS 2 (Plainuen Cottage)  

1 March 2021

Nandan Roy, Pradeep Bhadola and Kumar Abhinav join NAS

as faculty members. NAS is taken as an "academic spin-off" of the Collegium Fisica Studiorum (CFS) of the IF. 

23 Nov 2020 Burin Gumjudpai appointed as NAS Acting Director

18 Nov 2020 Mahidol University Council approves the NAS establishing proposal. NAS counts its first day.

14 Nov 2020 Burin Gumjudpai gives 1-hour invited lecture on "Thermodynamics Formulation of Economics" (in Thai) at SUT School of Physics 30th Anniversary Event, Suranaree University of Technology, Korat

7 Nov 2020 NAS establishing project joins SIP+ Consortium as the 20th member. NAS ได้รับการรับรองเข้าเป็นสมาชิกของเครือข่ายภาควิชาฟิสิกส์ในมหาวิทยาลัยขนาดเล็ก SIP+ Consortium โดยเข้าร่วมเป็นลำดับที่ 20

2 Nov 2020 First temporary office was provided at at NAS 1 in Science Lab Bld-MUNA.  Burin Gumjudpai moved his furniture into NAS 1 room.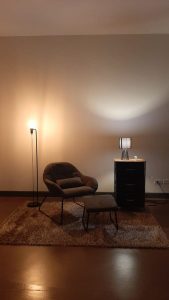 23 Sept 2020 Burin Gumjudpai started his faculty position at Mahidol University in Nakhonsawan Campus Project.
---
Previously:  SFTP | TPTP | IF | NEP | SIP+

[บทสรุป Profile วิทยาลัยเพื่อการค้นคว้าระดับรากฐาน "สถาบันสานักเรียนท่าโพธิ์ฯ" มหาวิทยาลัยนเรศวร:  ระหว่าง พ.ศ. 2554 – 2561]

21 Sept 2020: Burin Gumjudpai (TPTP and IF founder) resigned from Naresuan University. 

Early months in 2020: Burin Gumjudpai was invited by president of Mahidol University and Mahidol University board of governors to join Mahidol University with mission to form a new research centre.


Spaceth.co

describes atmosphere leading to Burin Gumjudpai's moving to Mahidol  in this article.
2018-2020: Administration regime of Naresuan University (2018-2020)  applied hostile policy to the operation and of IF.  Resulting agenda of the Naresuan University Council was made to disband IF once and was intentionally kept untold for 45 days such that the appeal had to be made within 15 days. The regime's operation was rather personal and political than professional. Several events represent the lacking of good governance of Naresuan University at that period.

14 Nov 2018: Burin Gumjudpai started the Phitsanulok Physics Network [facebook page] and PhitPhysColloquium
Mid of 2014: Burin Gumjudpai initiated  SIP+ Consortium.
2011-2013:  The first  centre of excellence (CoE) of Naresuan University is the NU Centre of Excellence in Physics (NEP).  It had been directed by Burin Gumjudpai from 2011 to 2013 under IF before its disbanding proposed by Burin himself. This is due to its unnecessary role.   
Mon, 14 Mar 2011: Naresuan University announced "establishing of the Institute for Fundemental Study: IF" resumed from the 30th January 2011.

19 (Fri) Nov 2010: Burin Gumjudpai, drew the first draft of the establishing project of "The Tah Poe Institute for Fundemental Study: IF" to the President of Naresuan University.

April 2009 : TPTP Physics Station Project was kicked-off by Burin Gumjudpai. This later become IF Mana Physics Camp (from Google) in high schools
October 2006: The sign plate, along with the quartet twist symbol was made and presented.
18 (Wed) Jan 2006: Burin Gumjudpai with TPTP team members reformed the TPTP network.  The announcement of the creation of "unofficial institution" the Tah Poe Academia Institute for Theoretical Physics and Cosmology (retaining "TPTP" abbreviation)  was made at the the 6th TPTP Congregation on Naresuan University campus.
28 (Fri) Nov 2003: Burin Gumjudpai initiated the Tah Poe Seminar Series.

27 (Thu) Nov 2003: TPTP network headquarter at Naresuan University started operation. 

17 (Thu) Apr 2003 to Fri, 25 Apr 2003: Burin Gumjudpai, as a PhD student hold the TPCosmo II and launched the Thai Physics and the Universe (Siam GR+HEP+Cosmo) Symposium Series.

1 (Mon)-8 Apr 2002:  Burin Gumjudpai, as a PhD student, started the Tah Poe School on Cosmology (

TPCosmo

) Series and

the Tah Poe Academia

.  On the 8 April 2002. the

TPTP Congregation

for the Conferment of Certificates was hold for the first time. Kiattisak Thepsuriya joined TPTP as webmaster. 

8 Aug 1996 (Thu) Burin Gumjudpai, as junior instructor, founded the Tah Poe Group of Theoretical Physics, abbreviated TPTP, at Naresuan University. SFTP then merged with TPTP.  Early members are Chanun Sricheewin, Seckson Sukhasena, Rachan Rangdee, Tae Namkaew.
1 Jan 1994 (Sat) Burin Gumjudpai, as a third year undergraduate, founded Students' Forum for Theoretical Physics (SFTP) at Chiang Mai University. Early members are Suppiya Tawiwilaisirikun (Suppiya Siranan), Narathip Songmee, and Decha Suphaphittayaphon